This is a guest article from the 1 Million Women community written by Marley Tinnock

In much the same way a new cuisine causes frantic first-comers and newly converted bagel-lovers and sushi-obsessed, it'd be easy to brush of the recent spike in vegetarian, vegan and raw food café's and restaurant's as a passing food fad. Similarly, much like the tradition of a cream-cheese and jelly filled bagel has been much loved by New-Yorkers for yonks, vegetarian cuisine has been a staple for animal lovers and environmentalists alike.
If we step back a couple of light-years to 2010, the UN released a report outlining the gross amount of resources that the meat and dairy industries contribute to climate change: approx. 70% of global freshwater consumption, 38% of land use and contributing a great, 19% of the world's greenhouse gas emissions.
So, it's a wonder that more people haven't caught on, no?
Unfortunately for those who prefer a sliver of tofu to a slice of ham, the celebrity endorsement deals just aren't as lucrative; making it more often than not, an 'unknown' fact about our favourite plant-loving stars.
So who is talking about the benefits of a plant-based diet for Mother Nature? Here are a few famous vege-lovers that want to spread the love:
Travis Barker | A Punk-Rocker Powered By Veggies
Famous for his insane talent in front of a drum kit, the Blink 182 member chose vegetarianism at a young age, converting to a completely vegan diet after his recovery from a serious plane crash in 2008; 'There are lots of ways to get protein into your body that don't involve eating meat, and I just feel like my body runs better when I'm vegan: I never feel heavy.'
In his recent autobiography, 'Can I Say', the badass rocker talks about his choice to invest in the hip LA vegan restaurant Crossroads, and why he continues to stick to a plant-based life.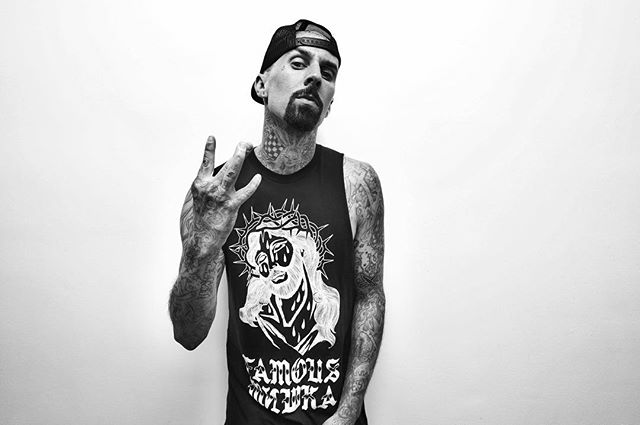 Image: Instagram
"It's not just a personal choice; being vegan is important for taking care of the planet. 2,500 gallons of water are needed to produce one pound of beef, and growing feed for livestock consumes over half of the United States' water supply. An acre and a half of farmland can produce 37,000 pounds of plant-based food or 375 pounds of meat, while a farm with 2,500 dairy cows produces the same amount of waste as a city of 400,000 people. Animal agriculture is responsible for more greenhouse gas emissions than all transportation."
Jonathan Safran Foer | Author and Changemaker
With more than one fellow celebrity convert under his belt, Jonathan Safran Foer has actually admitted to 'not really loving animals', but feeling an obligation to our fellow living beings and their treatment.
With Natalie Portman and Mayim Bialik (Amy from The Big Bang) casting Jonathan's 'Eating Animals', as a leading character in their own conversion to vegetarianism, there is no doubt this celebrated author is creating waves in the meat-eating world.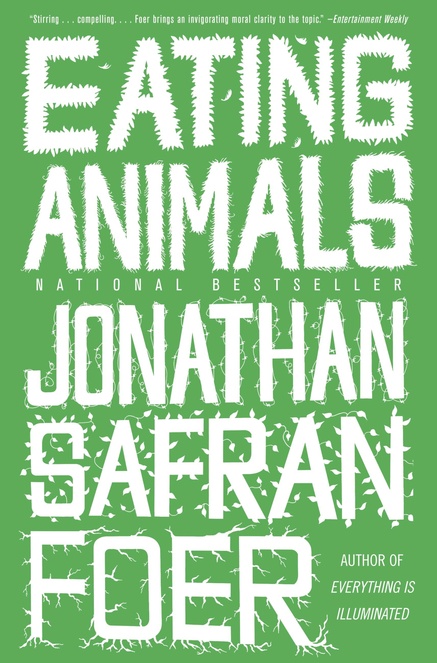 Examining the human cost of factory farming, non-fiction novel 'Eating Animals' looks at the roots of meat-eating culture, moral persuasion, the compromised welfare of slaughterhouse workers, and most importantly, the exceptional environmental impacts of the mass production of animals.
"If one cares about the environment, one must care about eating animals ... Someone who regularly eats factory-farmed products cannot call himself an environmentalist without divorcing that word from its meaning."
Nikki Reed | The Quiet Innovator
Actress and designer, Nikki Reed is a quiet achiever when it comes to her veganism. Launching in the Spring 2016, Freedom Of Animals X Nikki Reed is a collection of stellar bucket bags, clutches and totes made from 100% recycled plastics from oceans and landfills.
Talking to Cosmo US, Nikki admits to rejecting labels for fear of rules and restrictions, instead opting for a 'making conscious decisions to do the best we can' approach.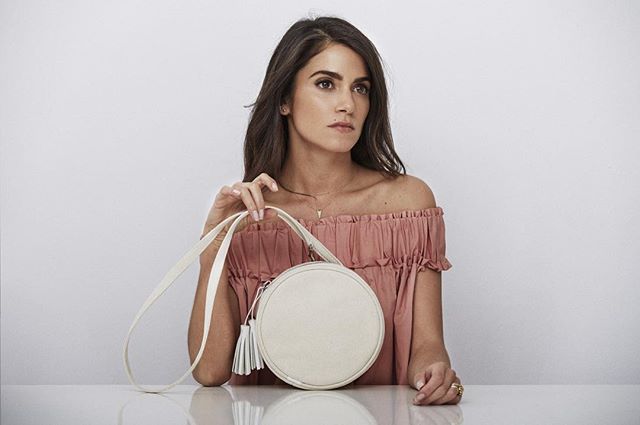 Having adopted a meat and dairy free diet more than 7 years ago, this unlabelled animal lover, admits to still owning leather products from times past, advocating for reduced consumption through small changes and shifts in our mentality; hopefully contributing to a brighter future.
There will always be people on this planet who eat meat and use animal products. So how do we, each of us, try to reduce that by 5 or 10 percent in our lives? If we could all just do one little thing, we could accomplish so much."​
- Nikki Reed
READ THIS NEXT: 12 ways to save money in the kitchen (that are also good for the planet)
Marley is a freelance writer and PR executive in Sydney, she is passionate about sustainable lifestyles, animal rights and women's empowerment. Follow her work here
Banner image: Shutterstock
1 Million Women is more than our name, it's our goal! We're building a movement of strong, inspirational women acting on climate change by leading low-carbon lives. To make sure that our message has an impact, we need more women adding their voice. We need to be louder. Joining us online means your voice and actions can be counted. We need you.
---