Hooray! 10 more UK universities are divesting from fossil fuels
There's power in numbers indeed: 10 universities in the United Kingdom have announced that they are in the process of divesting their money out of polluting fossil fuels companies. The total endowments of these 10 institutions are worth £115m, estimates The Guardian.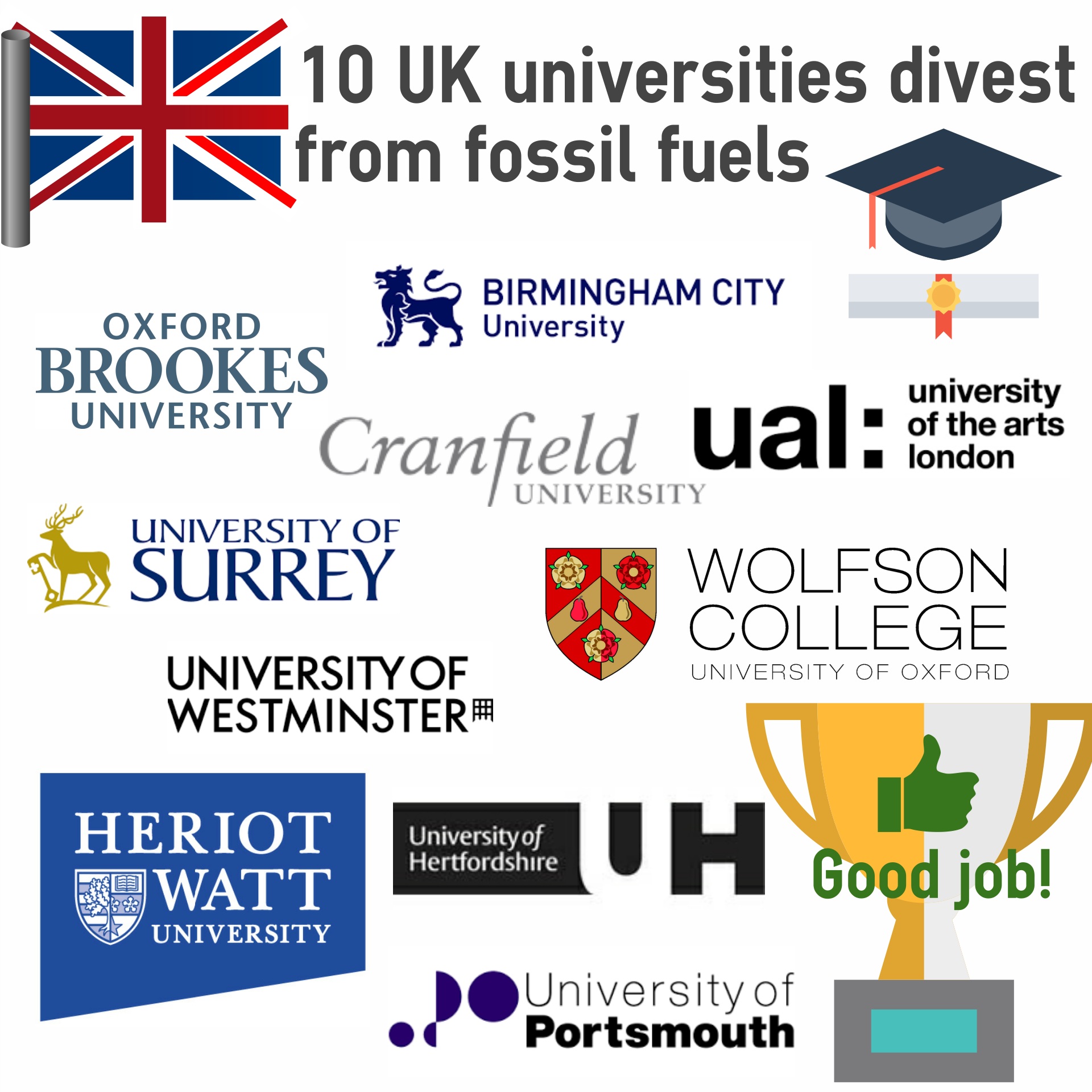 After a two-year campaign by students and alumni, Wolfson College at the University of Oxford has moved its £42m investment from thermal coal and tar sands.
The University of Surrey, the University of Arts in London (UAL) and Oxford Brookes University have moved £42m, £3.9m and £1.6m respectively. They are joined by six other universities: Birmingham City University, Cranfield University, Heriot-Watt University, the University of Hertfordshire, the University of Portsmouth and the University of Westminster.
It's amazing to see more universities divesting as we build momentum towards the climate talks in Paris. We need to show the sort of moral leadership we want to see from our governments. This is just the latest example of students making change on today's most pressing social justice issue
- Piers Telemacque, National Union of Students' vice-president for society and citizenship
This announcement doubles the number of UK universities who have agreed to divest as part of the global fossil fuel divestment movement. So far, over 2000 institutions and 400 individuals worth a total of £2.6tn have moved investments out of fossil fuels. This is great news in lieu of the crucial Paris climate conference talks happening at the end of this month!
It's not the first time that university's student bodies have taken the lead in pressuring universities into diversifying their investment from fossil fuels. Last month, University of Tasmania (UTAS) in Australia occupied their Vice Chancelor's office-admin building for 15 days in a sit-in protest to get decisive action on UTAS's divestment from fossil fuels.
Despite what the mining industry and fossil fuels companies are trying to tell us, coal is not amazing. Coal mining is a big issue all around the world as coal has the poorest record for CO2 output per unit of electricity provided. Investing in renewable energy such as solar and wind is definitely the way to go if we want to see the change happen in our generation. More and more solar plants and wind farms, even massive floating wind farms, are being built to harness clean energy from natural sources.
[Banner pic: Shutterstock]
1 Million Women is more than our name, it's our goal! We're building a movement of strong, inspirational women acting on climate change by leading low-carbon lives. To make sure that our message has an impact, we need more women adding their voice. We need to be louder. Joining us online means your voice and actions can be counted. We need you.
---