Need ideas for what to do this Earth Hour? Here are 1 Million Women's top picks...
Earth Hour is happening around the world on Saturday the 28th of March, 8.30pm - 9.30 pm (local time). What I really love about Earth Hour is that you can celebrate it in your own style!
It can be as simple as turning off all non-essential lights in your home from 8.30pm - 9.30 pm, or hosting/attending an Earth Hour event, OR you can even get a little more crafty with how you choose to spend this hour in the dark to represent your commitment to preserving our earth.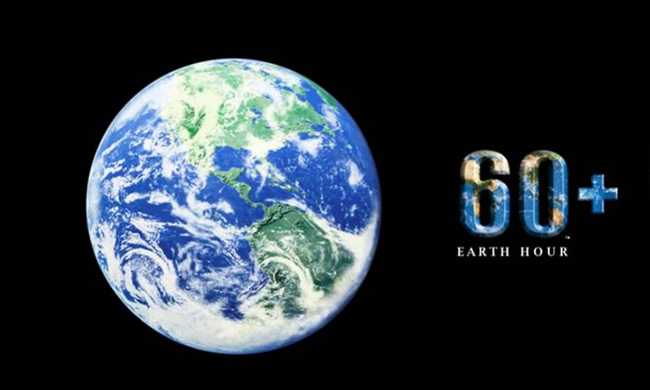 This year, Earth Hour is also celebrating Australian food and farming, and reminding us of the need to tackle global warming for the sake of our rural communities and the supply of fresh, healthy and homegrown food to our door.

In Australia, Earth Hour is something that really brings communities together, with 1 in every 3 Aussies taking part, so get involved and do something fun this year.

Here are 10 of our favourite Earth Hour ideas (all fun, and some completely indulgent)...

Have a shadow puppet show either using your hands (the old school way) or make some out of paper or cardboard. All you need is one light source, like a candle or flashlight, a white or light coloured wall and your imagination. Definitely fun for the whole family, or with your friends.
Invite friends around for a night of board games by candlelight. Earth Hour is all about people coming together to celebrate our world, so what better way to do it than having fun with your friends. Bring out a few games you haven't used in years and play the night away.
Make your own lanterns using recycled jars with candles inside them. These look beautiful inside or outdoors. You could even paint a few using glow-paints to give them added luminosity.
Get some glow in the dark universe stickers and put up your own night sky inside the house (if you can't get to a nice natural location to watch the real night sky of course!).
Finally, why not have some photo fun with sparklers (I used to love doing this at parties), getting the sparkler and drawing your name or shapes in the air. Try to get some interesting night photography shots using the sparklers, it's a little bit of a photo challenge without other lights on, so have a go!
Now for the indulgent part...
Sleep! Turn the lights out, go to bed early, and then stay there! Simple huh. I for one LOVE sleep, but don't get enough of it, so I take any opportunity for a little bit extra and this seems like a great chance to me. Treat your body to a real 8 hours (or more)!!
Play the game Taste Tester in the dark. Some of you might remember this game from kindergarten, I definitely do as I was always afraid of getting the Vegemite taste tester. What you do is select various foods, it could be chocolates, sweets, spreads, jams, biscuits, anything you want really, and then wrap them in aluminium foil. One at a time, each person has to close their eyes and is given a taste tester, then they have to identify what it is. You could even add smell into the game, wrapping herbs and spices and asking people to smell them for another level of difficulty.
Trade back rubs. This does't really need any explanation other then uh, relaxing!
Hold a candlelit dinner for two, four or more. Eating by candlelight always has a different and glamorous feel to it, and it will surely be a special night. Try one of our 7 best vegetarian recipes.
Lastly, and one of my all-time favourites, get yourself a little quiet time amongst nature. Grab a rug, a blanket, someone you can spend quality time chatting to (and if you feel like it, a bottle of wine or some hot drinks), go find a nice empty stretch of beach, or a beautiful grassy spot, lay down and watch the sky.
Whatever it is you choose to do, remember the reason why you are doing it, and why you turned your lights out in the first place.
Along with having fun and maybe being a little hedonistic (back rubs anyone?), Earth Hour is about focusing on your commitment to our planet for the rest of this year, and the next, and all the years to come.
Serious about living better for the planet?
---