Did you catch the release of this commercial from the Minerals Council over the weekend?
The shooting style is similar to something you'd see in a fast food commercial; a slow plan on the glistening product while a sultry yet respectable voice lists the product benefits, followed by a simple, engaging message, "Coal, isn't it amazing?"
Except we're not talking burgers. We're talking coal or "the little black rock," which in itself is a gross attempt to take the sting out of the coal industry. In Australia, we emit over 576 million tonnes of C02 a year. A huge part of this comes from mining, burning, and exporting coal.
"Coal is a dangerous little black rock. Every climate scientist and almost every politician in the world knows that coal is very polluting and very dangerous. The only people who don't get that are the Minerals Council and our government"
- Kelly O'Shanassay, Australian Conservation Council.
Naturally the internet is having a field day with the commercial.
These are our picks as to why #coalisamazing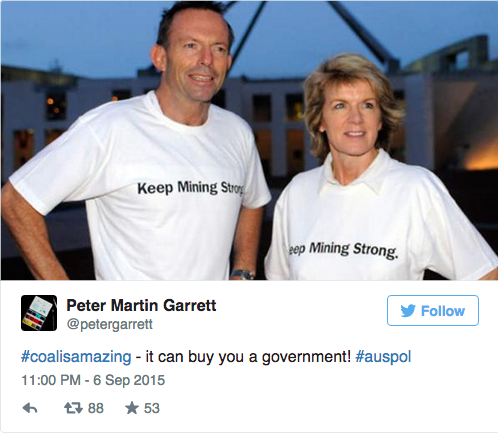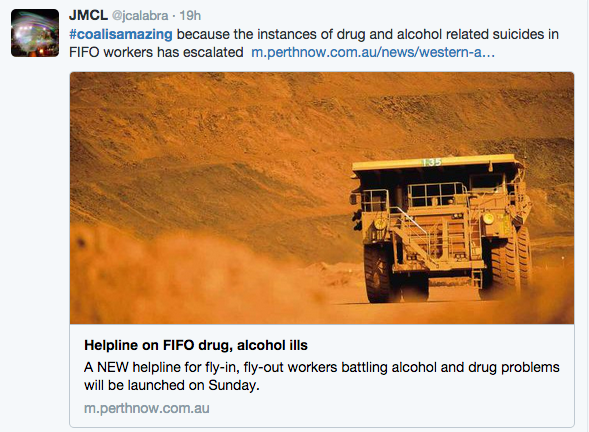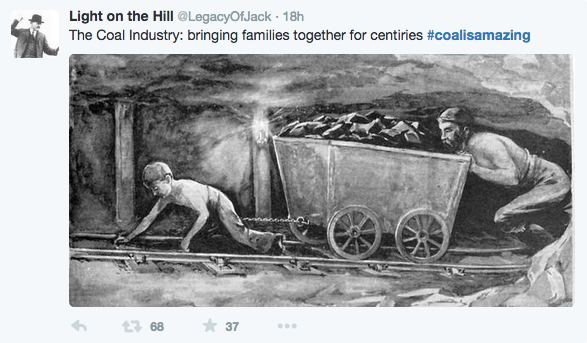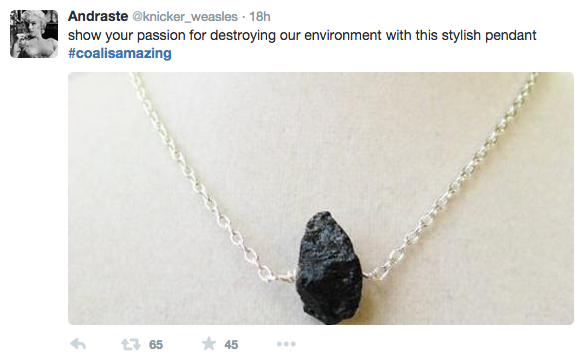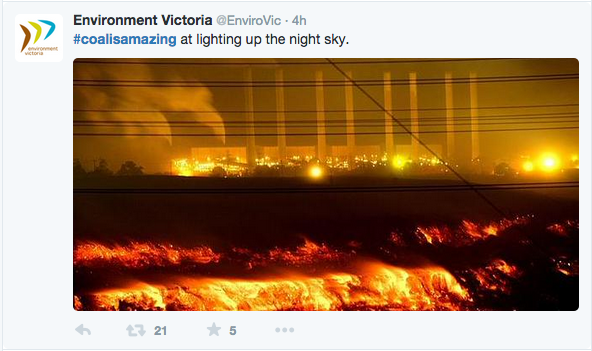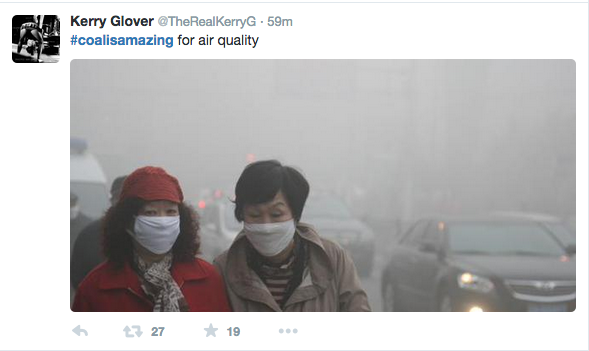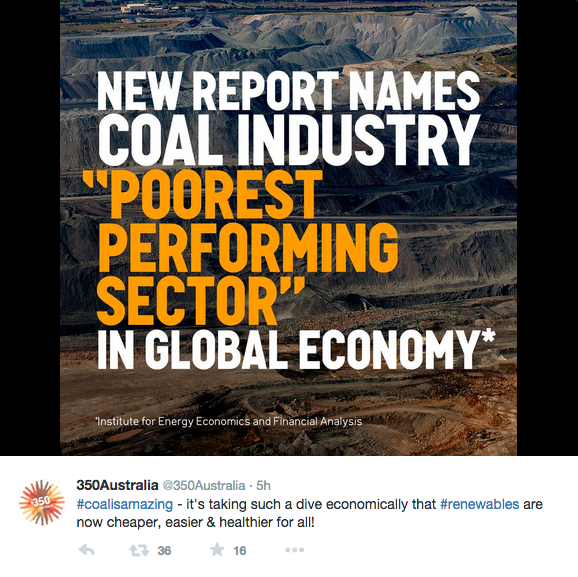 It's already being heralded as the year's worst PR campaign, yikes!
READ THIS NEXT: Faith leaders across the religious spectrum say world leaders have a moral duty to stop digging
1 Million Women is more than our name, it's our goal! We're building a movement of strong, inspirational women acting on climate change by leading low-carbon lives. To make sure that our message has an impact, we need more women adding their voice. We need be louder. Joining us online means your voice and actions can be counted. We need you.
---