THE PERFECT HEALTHY PUDDING TO SATISFY YOUR CHOCOLATE CRAVINGS
If like me you're addicted to chocolate and sweet treats but you're trying to eat healthy, you will love this recipe. Especially with the chocolate-obsession and madness around Easter time, I find it impossible not to think about chocolate at least 50 times a day!
I made it for a dinner party with my friends and they absolutely loved it – the boys did say it tasted "healthy". Never mind, I love the taste of "healthy", and those creamy decadent chocolatey peanut buttery treats do the trick if you're in need of a lovely, delicious but nutritious dessert, breakfast or snack! Also perfect if you need a dairy-free or vegan pudding to serve at your dinner party.
You can also adapt the recipe and add your favourite nuts, superfoods, dried or fresh fruit etc. so it's very versatile. You can make it thinner (add more milk) and it will turn into a smoothie. Or freeze it and it will turn into ice cream. Have it with granola and topped bananas for breakfast. Your options are endless!
And the best thing is, it only takes 10 minutes to make it, and all you need to do it to put everything in a food processor! Enjoy!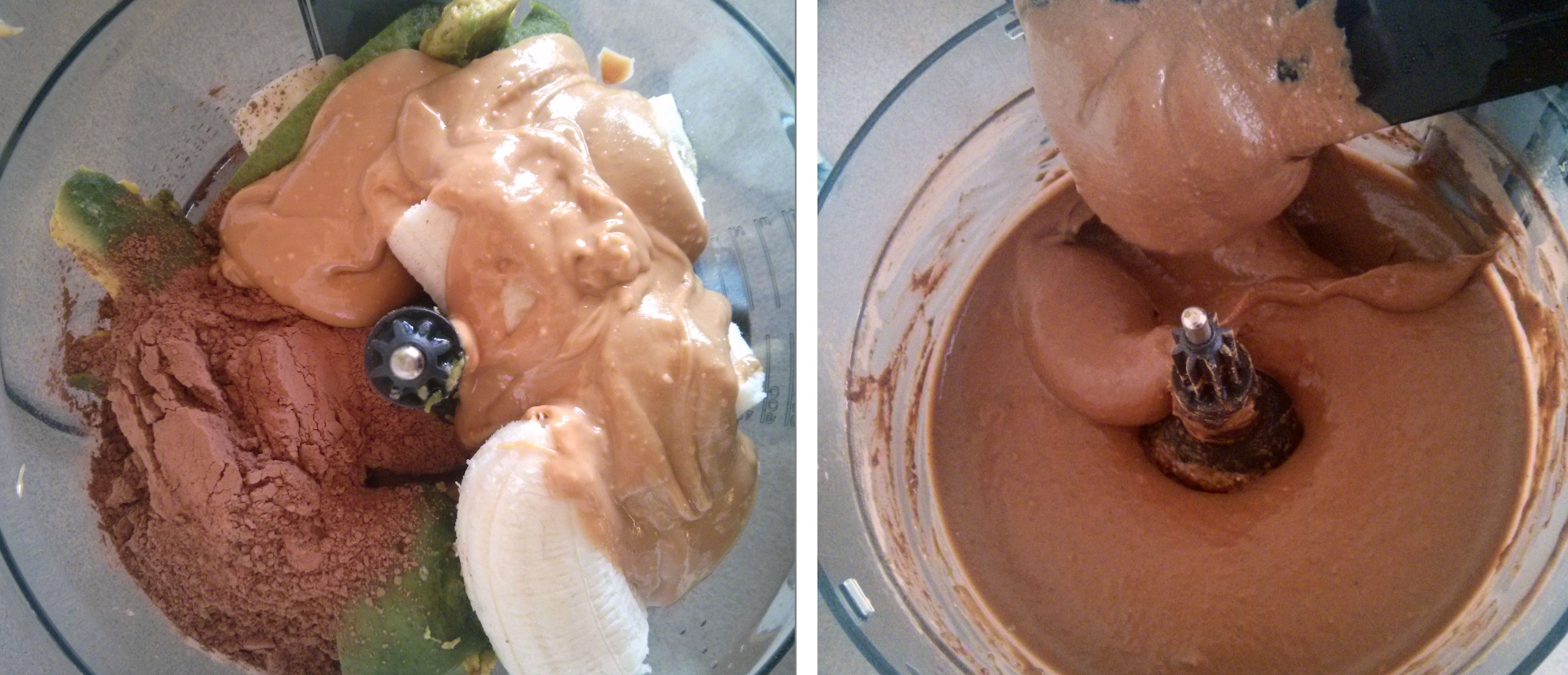 10 Minute Choc Peanut Butter Creams
Prep Time: 10 mins
Serves: 4
Ingredients:
1 avocado
1 ripe banana
1/2 cup cacao powder
1/2 cup peanut butter
1/2 cup rice malt syrup or coconut sugar (or your favourite sweetener)
1/4 cup your favourite nut milk
Any toppings of your choice: nuts, fruit... (optional)


Instructions:
Blend all ingredients in a food processor until smooth. Add more milk if you want a thinner result.
Divide in four small ramequins/glasses/tea cups or anything you have that looks good enough and drizzle with a bit more peanut butter.
You can keep them a few days in the fridge (if they last that long!)
Enjoy!
Recipe adapted from the Chocolate avocado peanut butter pudding recipe found on: http://minimalistbaker.com, one of my favourite cooking blog!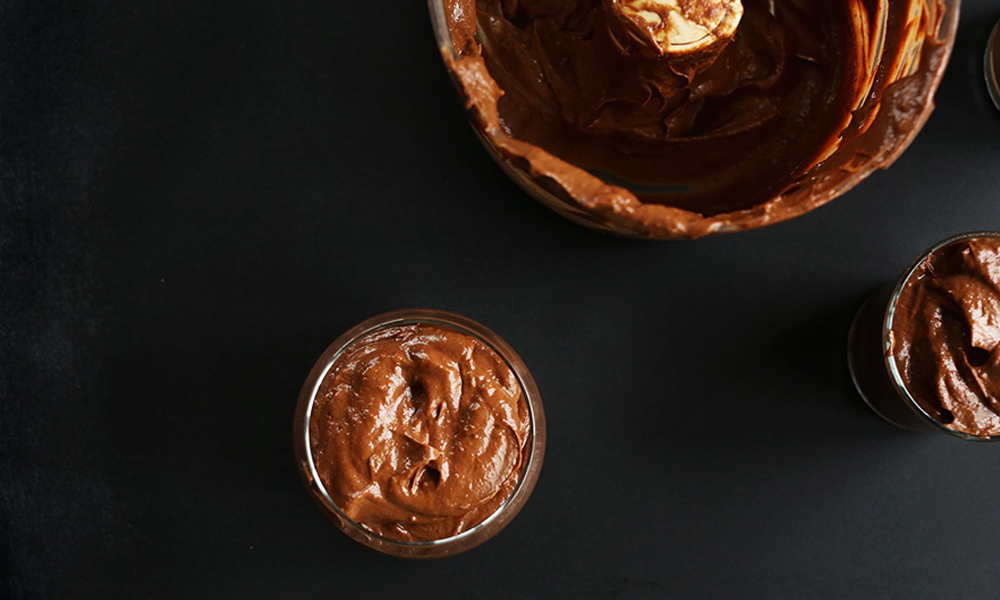 ---