You might be throwing out perfectly good food!
Last year when I was a broke undergraduate uni student, I had a friend who used to cut the bulb off shallots and throw away the green stalks. I actually couldn't bear watching him cook because I'd always see him throw away an entire chicken fillet just because he only needed one from the two-pack. Money and food waste was just not an issue for him. Me, on the other hand? I ate everything (and I mean that quite literally). It wasn't because I was particularly focused on food waste at the time, but for financial reasons alone I just couldn't afford to throw anything out.
Here are some veggies and fruit that you can eat from root to shoot – no waste required!
Shallot bulbs (obviously)
The bulb of shallots is the most potent part, but that doesn't mean you throw the green parts away! It might seem like that's obvious, but as I mentioned, you'd be surprised who throws this stuff out. They are green, nutritious and give your meals that extra colour and flavor to really polish it off. If you don't want them, locate your nearest university and throw them into a hoard of hungry and malnourished 20-something students who spend their money on Mi Goreng.
Carrot tops
Most of us just throw the carrot tops out right? You don't eat that part, right? Right?... WRONG. You can actually make a delicious Carrot Top Dip. If you're getting your carrots from the local farmers markets then they will more often than not come with the greenery attached. Chop off the lush carrot tops and chuck them in a food processor with some nuts, cheese and oil for a great pesto recipe! Check out the recipe here.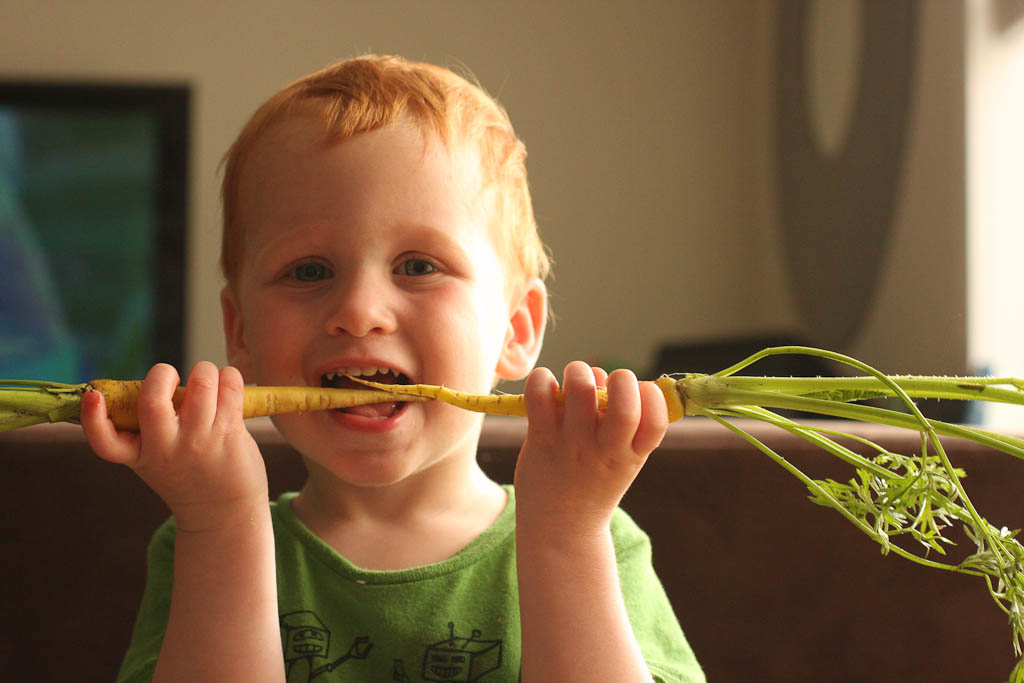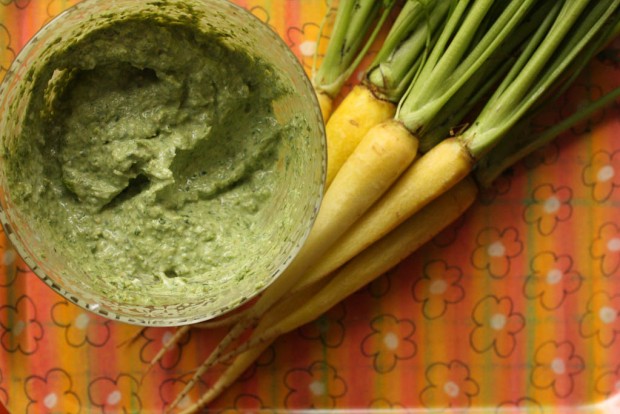 Avocado seeds
You can dry and grate an avocado seed to make a traditional North Mexican enchilada sauce. It brings some really authentic flavours to the dish! If drinks are more your thing, then you can blend the seed into a smoothie or juice to get all of those hidden nutrients. Half a seed for every 2-person serving is more than enough. Give this a try with avocado flesh, cucumber and green apple. You're welcome ;)
Broccoli stalks
I admit I'm one of those people that throws away the giant broccoli stalks, but I'm pretty keen to try this recipe! It's a Broccoli Stalk Soup, and it has everything worth having in a warm bowl of comfort-food heaven. Potatoes, lentils, carrots, and tarragon are mentioned. Check out the recipe here.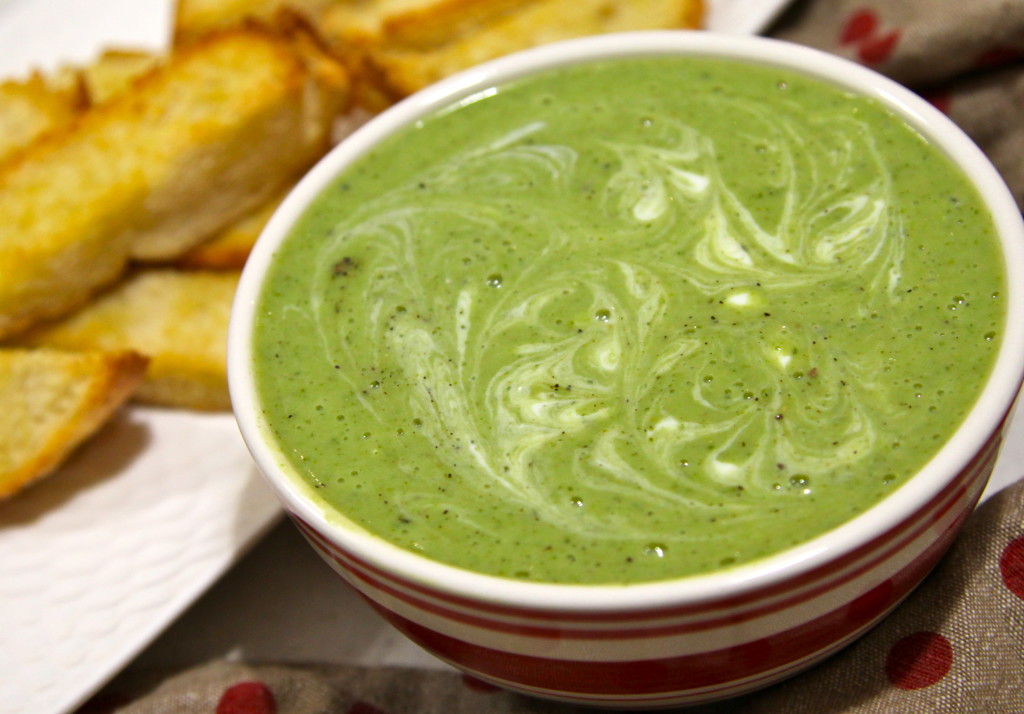 Mandarin peels
Ever had a Mandarin Peel Marinade? Toss a dry mandarin peel into a food processor and reduce to a powder, mix with honey and soy for a beautiful chicken marinade. If you're not a meat eater then the peel can be added to a fruit crumble recipe, or dropped into a slow-cooked stew with some cinnamon, thyme and rosemary for some beautiful bright flavours!
Banana peels
Banana peels are the most commonly wasted fruit parts in the world. This Banana Peel Thoran recipe will have you jumping for joy if you're a South Indian cuisine lover. It's colourful, it's jam-packed with exotic flavours, and it's really healthy!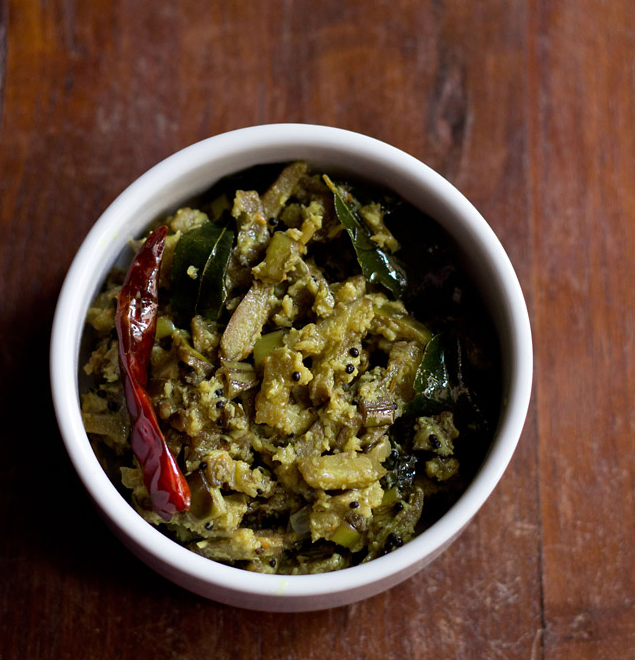 Potato skins
Potato skin chips are so good! Just sprinkle them with some parmesan and olive oil and bake until golden! It's one of those no-brainer recipes that will make you never throw them out again.
Leek leaves
Lots of recipes just instruct you to use the whites of the leek, but that doesn't mean you need to throw away the greens! There are so many options here: Julienne them and fry them for a crumble salad topping, freeze them and add them later for a soup stock, add them to a stir fry, use them as a "rack" under roasted veggies – it adds extra flavour to the drippings and gives the roasted veggies a good raised platform.
Apple cores
Apple core jelly. I'll just leave this recipe here… Try not to freak out.
Watermelon rind
Yep. Everyone throws this stuff out. You can actually pickle watermelon rinds with orange rind, cinnamon, vinegar, peppercorns and cloves. Not convinced? Here you go.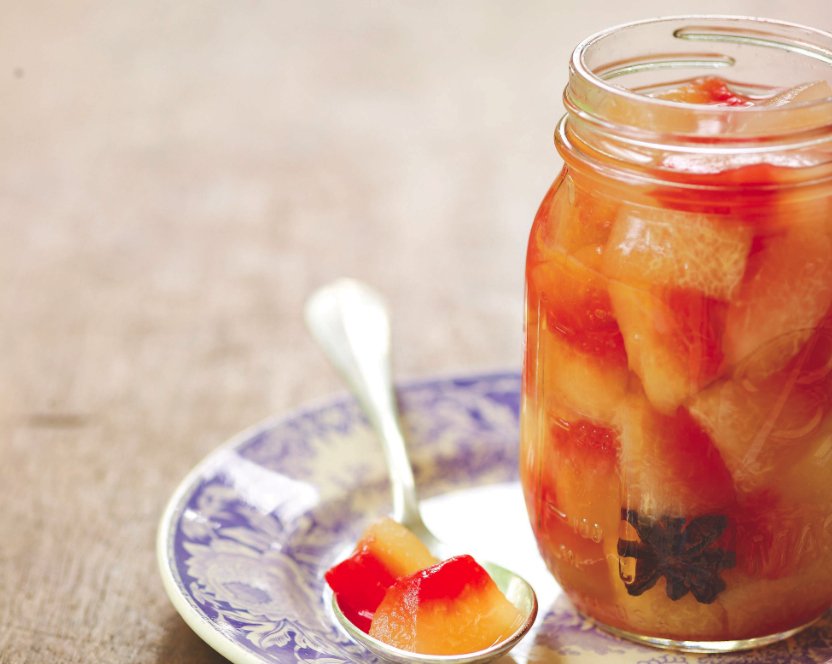 Hopefully this has given you some inspiration into what you can do when you keep your veggie stalks and other commonly thrown away food scraps.
Composting is always a great idea, but if you're a foodie like me, these recipes are a little more exciting. (Read everything you need to know about compost here).
Let us know in the comments what you do with your food scraps, the more creative the better! Happy cooking!
What you can do
Up to 30% of food we buy is wasted, at an estimated national cost of $5 billion-plus a year. Cut down on waste by not letting food go out of date, avoiding over-catering and looking after any leftovers.
Take our free carbon challenge to start tracking this activity (and more) to lower your carbon footprint. Lifestyle change is a key part of the solution to fighting the climate crisis.
1,853
Tonnes of CO2
savings pledged
---