In case you haven't heard, Be Bold for Change is the theme of this Year's International Women's Day. Looking into the face of an issue like climate change, we know that change is inevitable. We need it to happen now though, before it's too late, and the 1 Million Women community is at the forefront of creating that change.
In the last twelve months, we have grown to be 600,000 strong, all of us taking individual action locally that will have huge positive impacts globally. Our 'You're the Voice' anthem has been viewed 1,600,000 times, inspiring women around the world to be the voice for climate justice. We're marching, we're joining social media thunderclaps and we're speaking with our daily actions to get the message out there.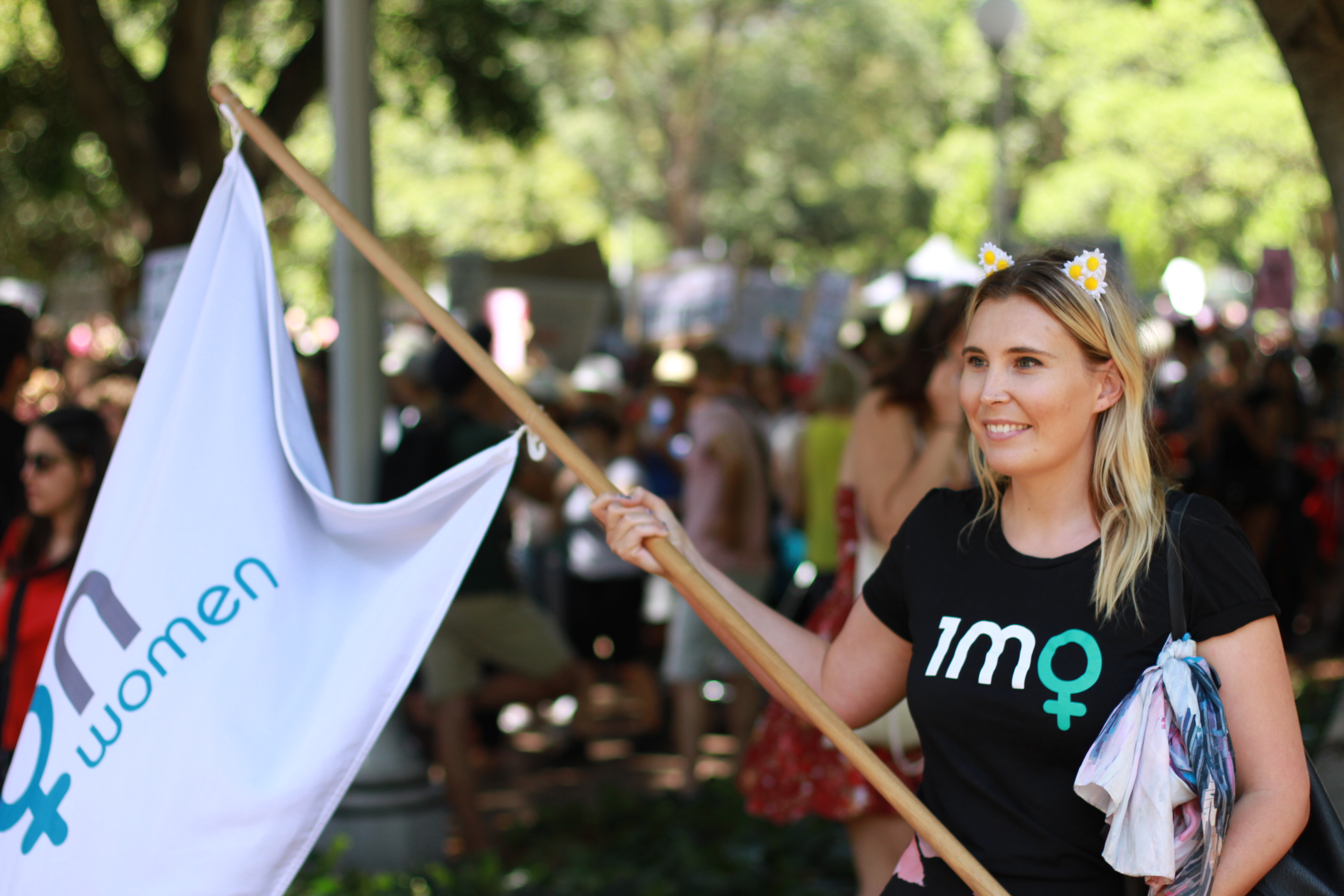 When we ran our Love Food, Hate Waste campaign to tackle the issue of food waste, 3,800 of you said that you had cut your household food waste by 50%! If we keep that up for a year, together we will have stopped 655,500 kg of food from landing in the bin. This is how powerful we are together – and that's only based on the numbers from the women who shared what they're up to!
Climate change is a huge, multifaceted issue, affected by pretty much every aspect of the way we live. You all know that, and you want to see our growing community achieve more change like we have cutting down our food waste. When we said we had a plan to create an app that will connect and empower women around the world to become climate activists we got our biggest response ever! Our crowd-funding campaign for the app was a massive success, and we want to say a thank you as big as the mountain of food we have saved so far. We're so excited about what we're going to achieve together in 2017 once the app is released. Every day, everyone on the app will take on a single action that will put a massive dent in that day's carbon emissions. And we'll be doing that 365 days a year!
Throughout history, women have always lead the charge to make things right. We've got biologist Rachel Carson to thank for sparking the modern environmental movement in the 1960's with Silent Spring. Today, the Standing Rock Sioux women are the backbone of their community, and they lead the fight to protect their water and land. Then there's us, our 1 Million Women community. Thanks for being bold for change.
Read this next: How To Be A Climate Activist: Getting Started

We're in a climate emergency and it's going to take all of us to get out of it. That's why 1 Million Women is building a global community of women committed to fighting climate change with our daily actions. To join the (free) movement just click the button below!

---