A is for Action: What can each and every one of us do to make the planet a better place?

Every issue, from deforestation to carbon emissions, come back to human activity and choices. Did you know that everything you do, eat, buy and dispose of has a "carbon footprint"?
For example, your daily choice of whether to take public transport or drive comes back to carbon emissions: your car likely runs on petrol, a fossil fuel, that produces carbon dioxide when it is burned in your car (hence exhaust fumes). Catching the train, on the other hand, means that the total emissions produced by the running the train (electricity) is divided among the total number of passengers, which is much lower that someone driving alone in their car over the same distance.
Calculate your own carbon footprint (and learn how to reduce it)
B is for Bring Your Own: When you're out and about, BYO cup, container and utensils to cut down on waste

When take your own cup when getting takeaway coffee, you're making a stand against the single-use mentality that has evolved in society. You're making a small change in your life that has a huge collective effect down the track. We estimate that by saying no to non-recyclable and single-use packaging, you can save 150kg of C02 emissions a year!

Check out 8 more single-use products to ditch from your life (and replace with reuseables)

C is for Climate Change: What does it mean and why is everyone talking about it?
If you've been paying attention to the world, you've probably noticed that our planet is changing: hotter summers, drier conditions, more frequent extreme weather events such as bushfires… the list goes on.
Yes, we've had ice ages, huge droughts and dramatic alterations to the way our planet looks and functions over the last few billion years, but the changes that we are seeing now are happening too quickly and too dramatically to fall within the range of this normality.
We often use the term "climate change" to refer to these phenomena, but this is really shorthand for "human induced climate change/global warming". This is so we can separate these current conditions that are the direct result of human activity such as burning fossil fuels from the normal climatic changes on Earth.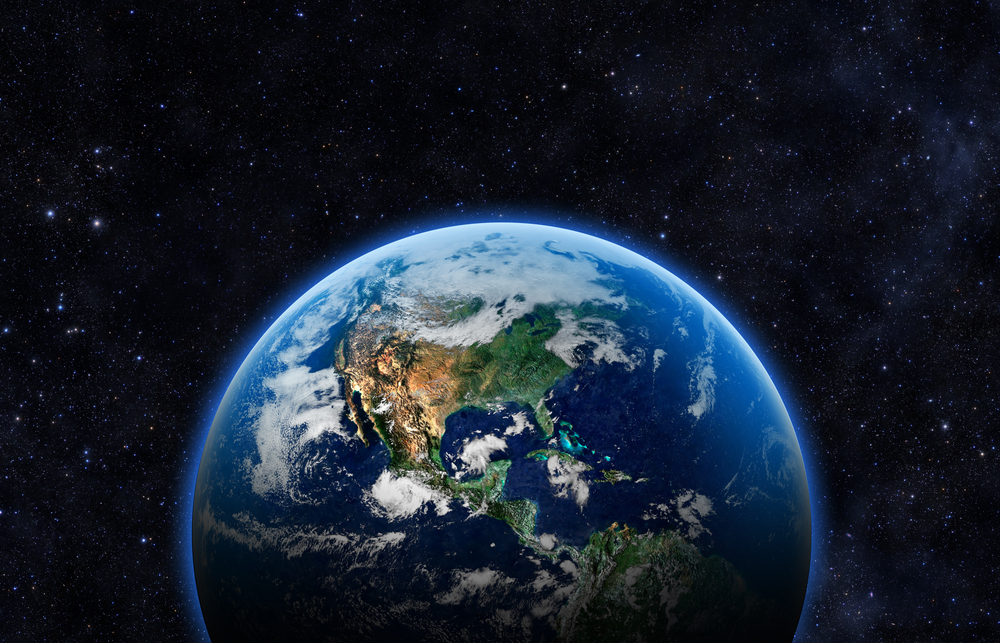 Image: Shutterstock
D is for DIY: How can we make awesome stuff at home?
DIY (Do It Yourself) means that we can make stuff at home, repair the stuff we already have, and turn stuff that would otherwise end up in the rubbish tip into useful things!
Check out some of these awesome DIY articles:
How to repair your clothes (so you don't have to chuck them out!)

DIY this natural, multi-purpose cleaning spray for your home
5 ways to wrap up gifts without trashing the planet
DIY dog toys for your favourite furry friend
E is for Environment, and why we're part of it!
Most people can't really relate to thawing glaciers, the plight of the polar bears, or even the situation for other people that will become homeless in low-lying countries, nor can people relate to terrible things that might happen in the distant future.
But people can relate to personal and local issues, such as the potential impacts of climate change on health and how one's local community might be affected – especially if they understand that these impacts will be felt within our society and within the lifetime of our children.
Learn more about how to communicate climate change and environmental issues
F is for Footprint (or more specifically, your Environmental Footprint)
Everything we consume, be it a hamburger, or a webpage, places a certain amount of demand on the planet's natural resources. Taken together, all these things make up your environmental impact, sometimes expressed as your "environmental-footprint" or "carbon footprint" .

Learn how to reduce your carbon footprint through everyday choices and action.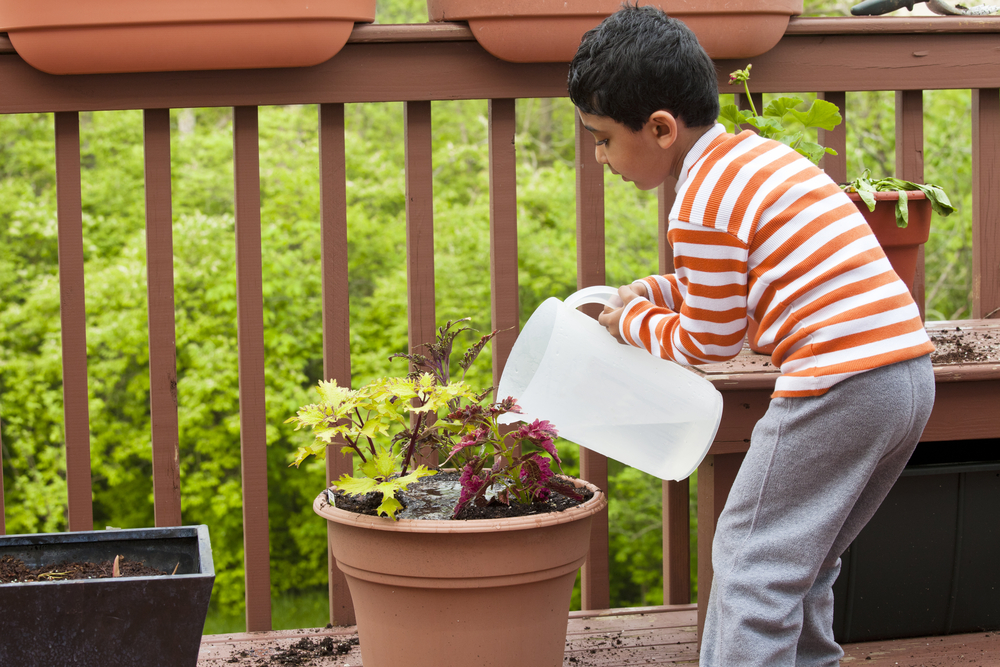 G is for Gardening: How to benefit your health and the environment by growing some plants around and your home or community.
Whether you're just getting started with a few pot plants in the kitchen, or dreaming up a new project for your thriving backyard, we've got everything you need to get inspired to get out there and start growing!

You Can Garden Anywhere is our guide to what plants to grow indoors, how they can help purify the air, and which are the best parts of the house for thriving houseplants.

H is for Happiness, and why living a sustainable lifestyle really benefits how we feel about life.
Here at 1 Million Women, we've been thinking a lot about this link ever since we launched a series on happiness . Now there's even more proof, thanks to the results of a recent survey commissioned by Tetra Pak of 2,000 residents across the United States and Canada.
The researchers concluded, "adopting a few simple, renewable lifestyle habits that help protect the earth's natural resources can help people go from feeling glum to good, with 70 percent of those surveyed claiming they felt happier when making eco-minded choices."
Here's what an afternoon with a monk can teach you about happiness


I is for Information: Learn more about sustainability issues and what you can do about them!
A new analysis of data collected from 119 countries in 2007 and 2008 for the Gallup World Poll found that worldwide, about 40% of adults have NEVER heard of climate change!

That's worrying, to say the least!

Getting yourself up to speed with all the issues doesn't have to be boring, either. Watch this adorable video of Neil Degrasse Tyson and his dog explaining the difference between weather patterns and climate change? Or this one of Bill Nye (The Science Guy) explaining climate change using emoji? Or even this one which walks us through how climate skeptics managed to use doubt to turn climate science into a matter of opinion.


J is for jars: You can do so many things with these useful objects, plus it's recycling!
Jars are part of the essential toolkit for anyone living a sustainable life. Jars can be used for cooking (here are four recipes you can make in a jar!), craft, storing produce to cut down on waste, and can even help you to track how much waste you are producing!
Read more about this girl who can fit all of her rubbish for FOUR YEARS in a small jar!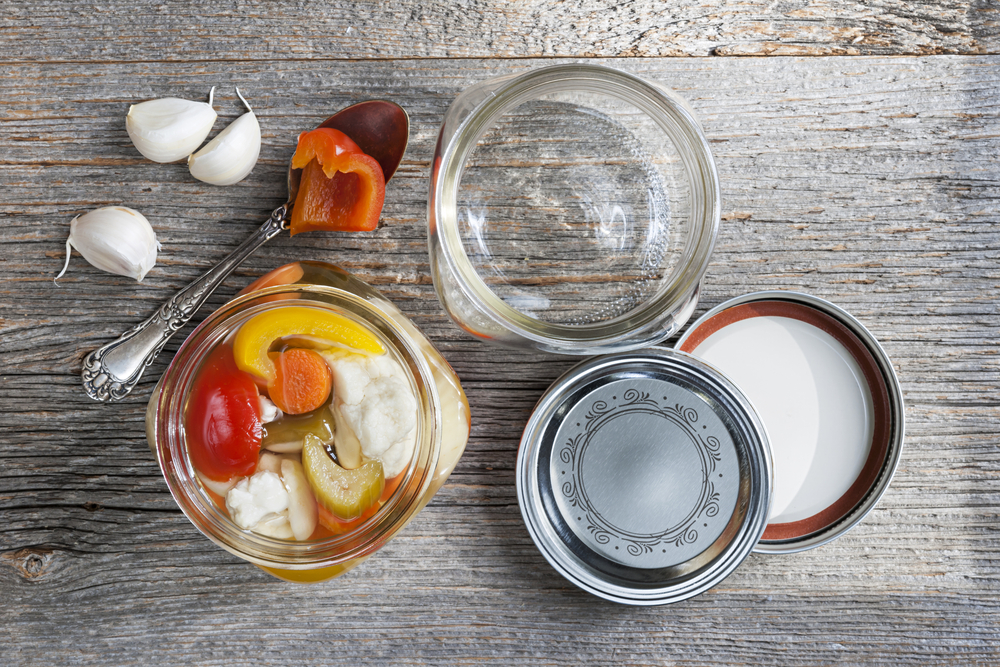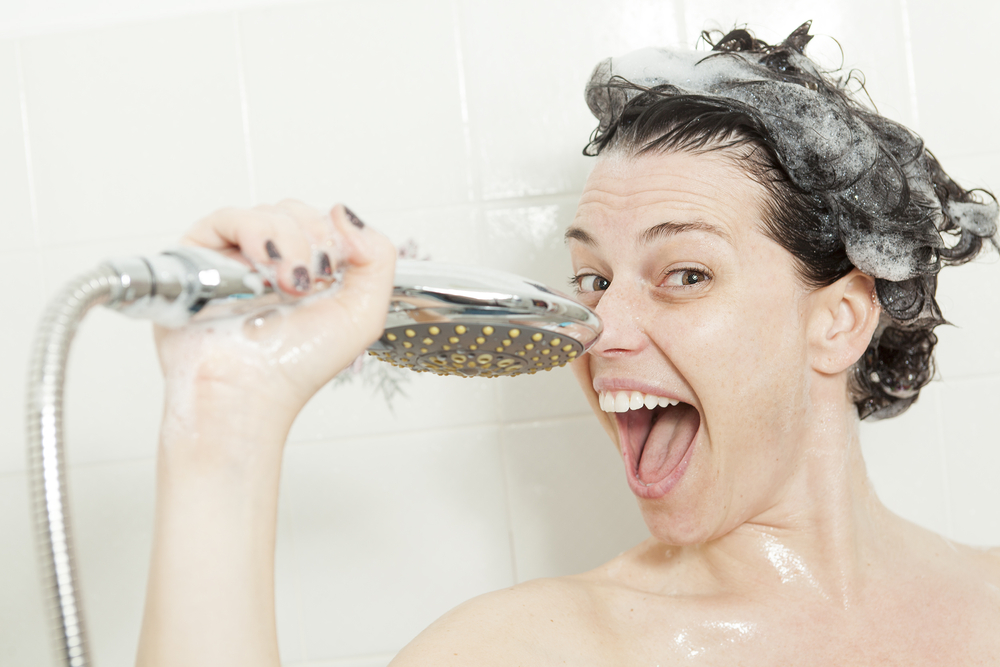 O is for the Ocean (and why it's so important that we keep it clean)
Our oceans are teeming with plastic waste left behind by humans, and it kills millions of aquatic animals annually. Not only this, it also spreads harmful algae and invasive species and man-made pollutants are introduced into the food chain.
A shocking report from leading scientific authority CSIRO found that in 2014, no beach in Australia was rubbish-free.Of that rubbish, 80% is from "urban" sources, such as chip packets, plastic bottles, empty containers and abandoned towels.
Here's how plastic ending up in the ocean is impacting human health

P is for Plastic: The damage it's doing to the planet why we need to get it out of our lives!
Do you know what plastic is made from? Do you know how many plastic bags the world uses every day?
If the answers to these questions is "no", be sure to check out our 7 Shocking Facts About Plastic Bags!
If you're interested in reducing the amount of plastic in your life, check out the following articles:
5 easy steps to quit plastic (from The Rogue Ginger)
[Infographic] How to get plastic out of your life!
Q is for Questions: All your sustainability queries and how to get them answered
Have you got a questions about sustainability that you'd like us to answer? Find out how here!
Here are some past questions that we've answered:
What are the benefits of buying organic?
Does eating meat have a negative impact on the planet?
How do I make the perfect compost heap?


R is for Recycling: how to do it properly and why it isn't the perfect solution
Recycling reduces and can even eliminate the need to extract raw materials, saving limited natural resources. But did you know that there are other steps you should consider BEFORE recycling? Learn more here.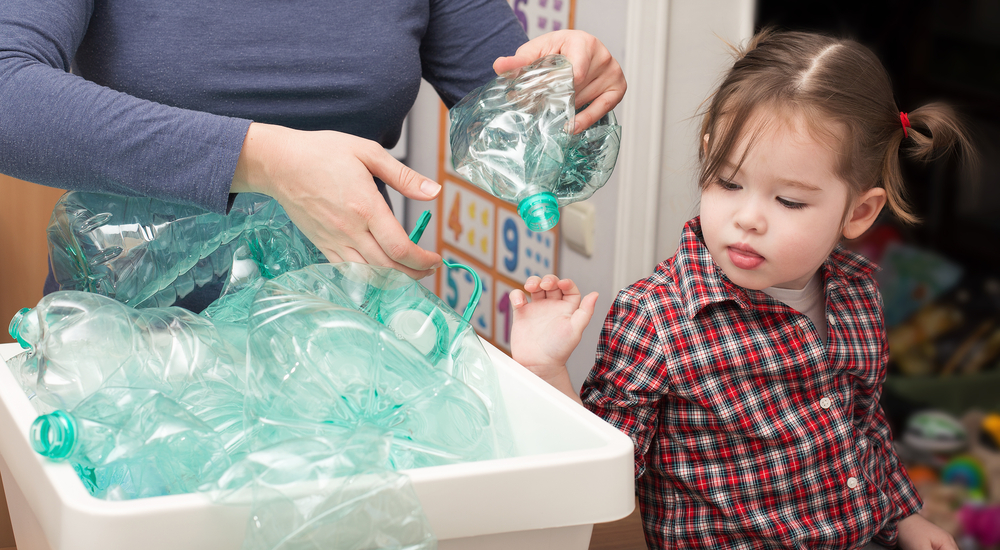 S is for the Sharing Economy (and how you can join in!)
The "sharing economy", is "where people use websites and mobile applications, or apps, to rent, lend, and swap goods and services with one another rather than buying them from shops or commercial companies" (source).

Sharing allows us to conserve resources, reduce waste and connect with others in our community!
Learn more about sharing and how you can join in


T is for Transport and Travel: How can we cut down our carbon footprints by being smarter about the way we get around?
For most of us the convenience of jumping in our car and going wherever we want is hugely appealing, although in practice it's not always so easy in traffic-jammed cities, it's often expensive, and it can be very polluting.
Always think about walking, cycling and public transport as your first options for getting from A to B, whether it's just a local trip or even for longer-distance journeys such as inter-city ones.

Read about the African company making bikes out of bamboo (and empowering residents in the process!)
U is for Ugly Produce and why eating it cuts down on food waste
Food waste has a whole lot to do with attitude. You could take the approach that because your bananas have some brown spots, or the onion has started sprouting in the cupboard, you'll throw them away. But why would you when you could mash up those bananas and make some banana pumpkin bread, or turn that onion into the perfect topping for these heavenly sweet potatoes?

Learn more about the Ugly Food Movement


V is for Vegetables and why we need to get more of them into our diet!
Ok, we all know that eating up our veggies is good for us, but did you know that choosing a diet rich in plants is also beneficial for the environment?
The human consumption of meat and dairy products are a major driver of climate change, and we need to speak about this more.
Research is telling us that it's unlikely global warming will stay below 1.5 degrees or even 2 degrees Celsius without a shift in global meat and dairy consumption.Greenhouse gas emissions associated with meat production are estimated to account for over 14.5% of the global total. That's more than the emissions produced from powering all the world's road vehicles, trains, ships and aeroplanes combined.
Be sure to check out some of our fantastic plant-based recipes.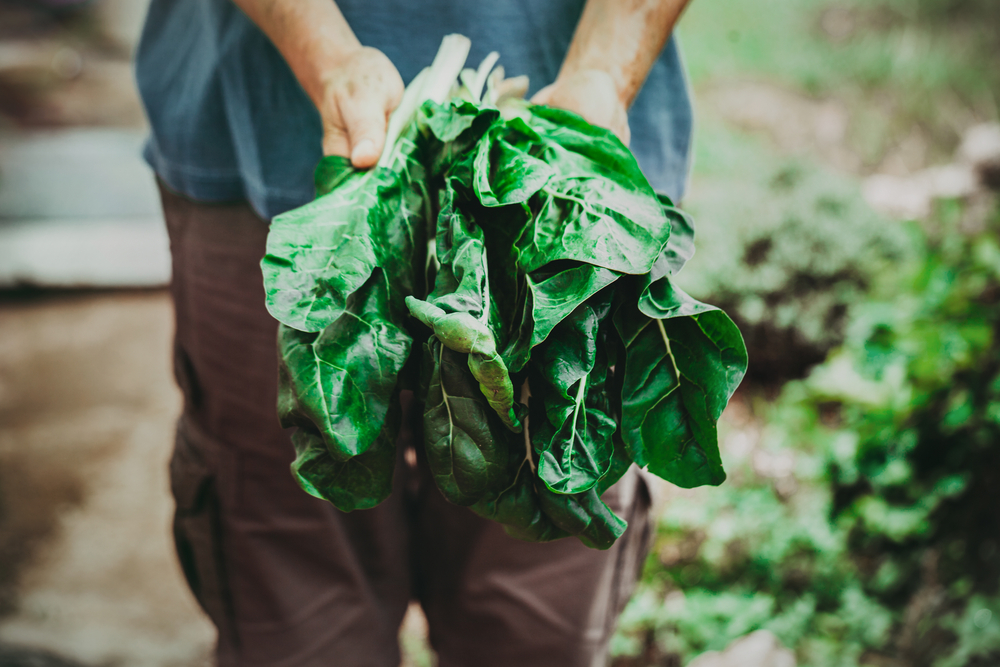 W is for Water and Women
Many developing countries are in water stress hotspots, and likely to be hit hardest by climate change. At the same time, demand for water is soaring, especially in emerging economies where agriculture, industry, and cities are developing at a fast pace. Furthermore, women (and girls) perform most unpaid water fetching work around the world.
Here are six facts about water, gender and climate change
1 Million Women is empowering women and girls around the world to lower their impact on the planet. If you love what we do, please support our work by donating a couple of dollars. For the price of a cuppa, you can help us inspire millions more! (click to donate)

X is for (e)Xtrdorinary People, particularly those sustainability heroes who inspire and amaze us

Ok, I cheated a little there, but please check out some of these sustainability superstarts around the world!
Melbourne's Erin Rhoads has lived two years plastic free!
Vietnam's Farming Kindergarten and Community Garden
This Palestinian village is fighting war with flowers
This homeless shelter in Atlanta has its own organic garden, which helps to feed its residents
Y is for Young People and what they're doing to help the ensure a sustainable future for this planet
Young people are the future. Here's what they're doing to make a difference:
This conservationist is only 12 years old
Save Our Spaceship: Kids' petition to "make the world a better place"
Why teaching farming in schools is great for kids (and the planet).

Z is for Zoology (the animal kingdom!) and everything you need to know about how climate change impacts our furry, feathered and finned friends.
Are you an animal lover? Do you have a pet of your own? Check out some of these awesome animal-related blog posts!
Here are some top environmental issues that involve, or are related to, animal rights
Top tips for pet owners to help you be more sustainable!
7 things you can donate to animal shelters
Read more about meat and the environment (and why you need to be eating less steak!)

Images: Shutterstock and Pixabay
1 Million Women is more than our name, it's our goal! We're building a movement of strong, inspirational women acting on climate change by leading low-carbon lives. To make sure that our message has an impact, we need more women adding their voice. We need to be louder. Joining us online means your voice and actions can be counted. We need you.
---